About This File
A more advanced mage fightclass for 1-MAX LEVEL TBC and Vanilla! Allows 1-MAX LEVEL FULLY AFK!
Join my Discord for any help: https://discord.gg/anAu7QA
Features:
Kites Mobs when they are slowed or frozen
Automatically detects when new skills have been trained
Use Polymorph when attacked by multiple mobs(currently removed)
Use Mana Gem on low mana
Use Evocation on low mana
Use Blink on CC
Frost Nova on kite
Cone of Cold to kite
Use Mana Shield on low health
Detect highest rank food and conjure automatically
Detect highest rank drink and conjure automatically
Detect highest rank Mana Gem and conjure automatically
Silence on cast
Purchase Link:
Also recommended for a full AFK experience:
English client needed!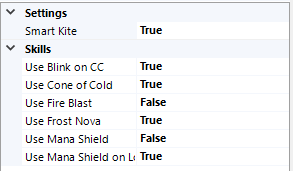 ---