About This File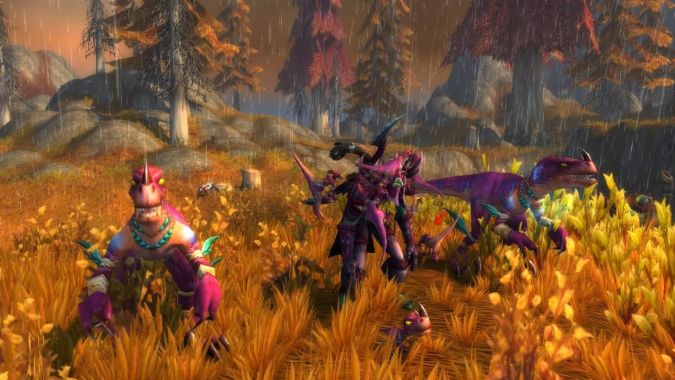 Made for - World of Warcraft: The Burning Crusade / Vanilla (2.4.3/1.12.1
I Expect to release 60-70 soon. I am currently experiencing poor wifi reliablility as a result of a fault on my broadband so I cannot currently test the new release so it will be delayed by one or 2 days. Sorry for any inconvenience.
Purchase €10 here: 

Purchase on Selly.GG: https://selly.gg/p/4c00f8cb
I have changed from Sellfy to Selly due to a better TOS!
What's the profile about?

This profile pack will level you from level 1-70 or 60 (Depends on your expansion) with little time, and efficiently.
The bot utilizes the Quester botbase, so run it from the Quester product/botbase.
Bot will pick up quests that coincide with the grind it's performing. i.e, if you are grinding on wolves in Northshire Valley, you'll be doing a Quest that completes as a result, so you will get loads of XP, and level really, really fast.
This profile pack currently supports both factions, and ALL races. And will level you from level 1-60 easily, and level 60-70 is currently a work in progress.
There is support for both Burning Crusade factions, with a profile that will level you from level 1-20, to which you can then run the main profile.

How much is it?

You'll get free updates, free support, free guides from me, and so forth.
The price is currently 10 Euro. There will most likely not be an increase in price.
I recommend you save your purchase as that means you can download future updates.
If you don't save it, don't worry, just PM me! :) 
This is the cheapest profile on WRobot right now. (Price->Level ratio)

How do I install it?
Place the contents of 'Quester' into the WRobot corresponding filename.
Place the contents of 'Plugins' into the Wrobot corresponding filename.
Run the profiles accordingly. Sit back and relax :)
Keep bot with the following settings:
Buy food: ON
Sell/Repair: ON
Without these settings the bot won't run correctly!!
 
ENJOY! - Please don't share my paid files or copy them!
---
What's New in Version
1.0.0 - First Release!
See changelog
Released
- Added new quests to lower level zone
- Fixed a few pathing issues
- Changed bot movement in Barrens to avoid large group of humanoids
- Other minor fixes
 
---
Report this file