About This File
Basic Player Detector to play an alert file if someone was found nearby. I may update this further.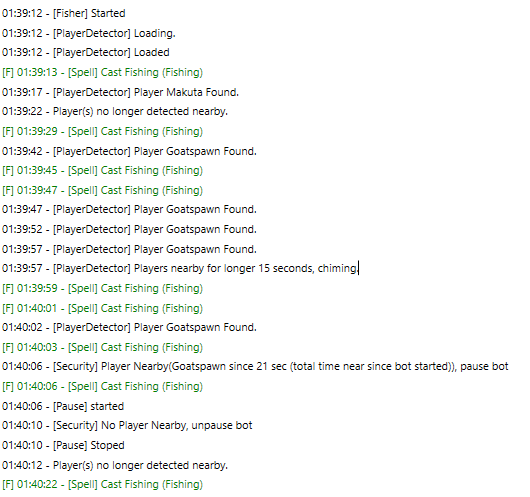 Tested on 3.3.5a but it should work on everything i think.
How to Install:
Put the plugin in your plugins folder.
Put the alert.wav at WRobot/Plugins/Sound/alert.wav
Enable the Plugin.
Purpose:
I just wanted a very basic alert working before I dig into doing some custom behaviors to look more human.
It will print out player-names if any are in render distance, if they stay in render distance longer than 15 seconds, you hear an alert.
Note: The alert will be played every 15 minutes until all players are out of render distance.
Alert is configured in a way where you can have wow minimized and sound disabled in wow client.
---
What's New in Version
1.01
Released
Only list up to 3 detected players.
Restart sound played timer at 15 minutes.