I noticed that under Product Settings there is a Skip indoor Nodes button.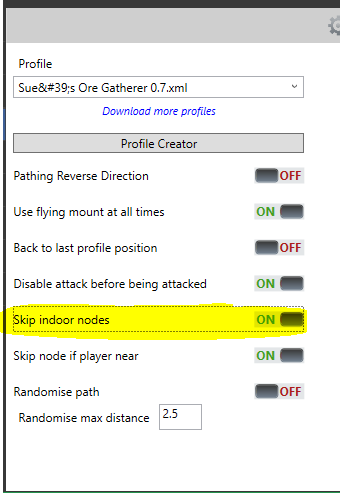 There is also a setting for this in Advanced Settings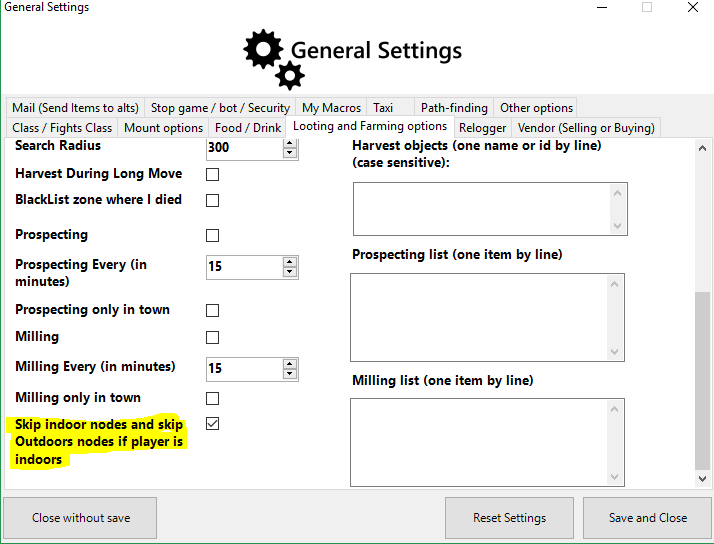 If i change the Product Settings to True, and leave the Advanced Settings to False, the below code always returns False.
wManager.wManagerSetting.CurrentSetting.SkipInOutDoors
It seems like the Product Setting is not updating the WManagerSetting Settings / Advanced Settings. Please either remove the option on the Gatherer Product Setting, or make sure it updates the value no matter where you set it.
I tested for Burning Crusade and Retail. The issue exists in both versions.
---