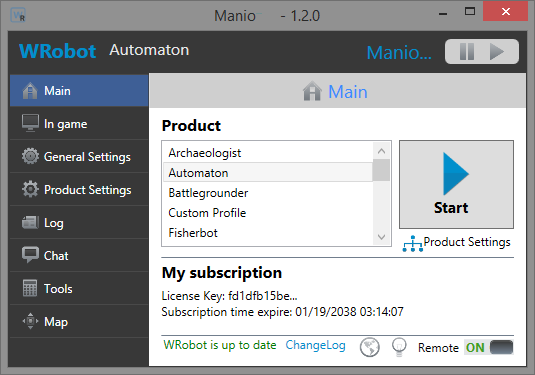 Hello community,
I have released new version of WRobot, the version 1.2.0.
Interface colors change, and I have added two new products, Automaton (botting without profile) and Schedule (planning easy of bots at use when you are not here).
You can read here others fix/add here of the new version.