It only Noticeable when working on a small screen: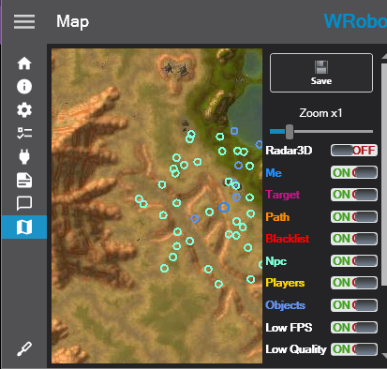 your map is centred in the window tab area, not in the visual seen area (minus the sidebar to enable/disable options).
Could you center it correctly so it is operatable on small laptop screens (1337x768 or so) with wow and another thing opened?
also if yo on it, add a way to hide the right toolbar on such small viewports and add a status line that shows bot state into the map as requested otherwise.
Thanks in advance
---