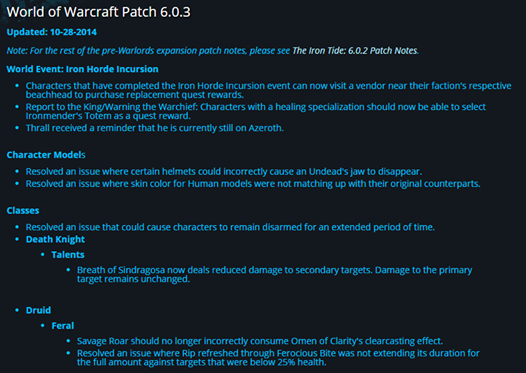 Hello,
WRobot support now World of Warcraft 6.0.3 (19102).
You need only to accept WRobot update.
More info about WRobot update: here
More info about Wow 6.0.3: here
ps: If you play on European server, don't update today WRobot, wait tomorrow, if you have update WRobot today you can download WRobot for wow 6.0.2 here.