About This File
Commander is based on the Operator plugin and exposes functionality to start/stop specific WRobot sessions. Fast access to running instances to start/stop them to prevent any "oh shit"-moments while you play on your main. In addition you can move and resize any wow client to allow the visual observation of multiple clients at once. Get out the most of your display space without using an external windowing tool.
Features:
Start a specific WRobot session
Stop a specific WRobot session
Resize and move wow clients
Single, Dual, Tri, Whatever-Monitor setups supported
Double click on a connected client to open the corresponding WRobot session
Freely movable GUI
Instructions:
Put the Commander.dll into your Plugins folder
Start as many Wrobot sessions you want
Activate the Commander Plugin under Wrobot -> Plugins -> Toggle Switch (On/Off)
Configure the Commander Plugin under Wrobot -> Plugins -> Settings for selected plugin
Change the port if neccessary (default is 12000)
Set one WRobot session as server
Configure your bot as usual to Quest, Gather, Grind or what ever :)

Connected clients...start/stop each client individual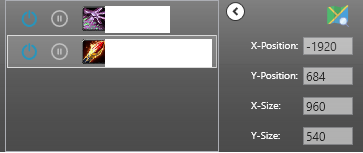 Select a client and open the expander. Click on the "Map" icon to open a Resize & Move window. Move this window to a location where you want to position your wow client. Press "X" to close the Resize & Move window and the wow client of the selected character automatically moves & resizes to the location and size of the Resize & Move window. Move the Resize & Move window against a border and use the resize features of your operating system to scale to fractions of your monitor resolution.
Result: Perfect borderless resized and quatered wow clients without fiddeling with screen sizes :)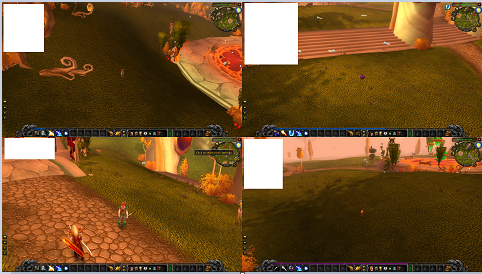 What you shouldn't do...
don't start the clients first if there is no running server
don't run multiple servers under the same port
don't use the same port as the Operator Plugin as both plugins can connect to each other...Commander is just a stripped down version of Operator
Known Issues:
Rapidly starting/stoping WRobot via the WRobot GUI might crash the bot as the plugin can't keep up with starting and stoping while cleaning allocated resources
Selecting a client is somewhat "hard" :) the listview item is small so try it on the edges or borders...same goes for moving the GUI
Maximizing the Move & Resize window prevents further moving. Just close the Move & Resize and reopen it.
Planned Features:
Picture in picture wow clients
Works with all WoW versions