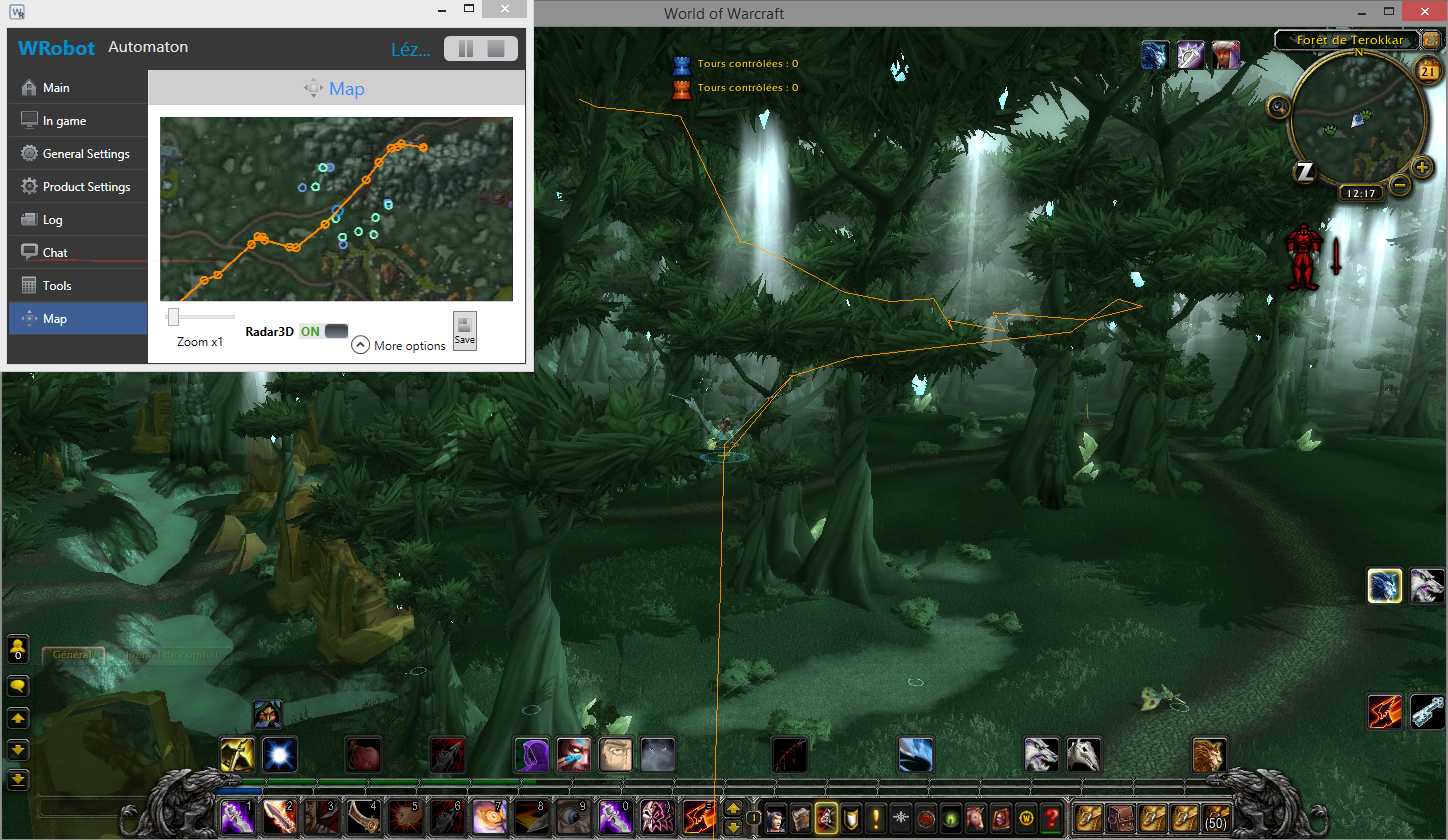 Hello,
About beta:
I have changed" memory read" library (I have written it in c++, more fast), to avoid problems I need a testers before release this update.
If you can tell me if you get problems (or not) with this version (don't forget "log" file if you have problems).
You can download beta version here: http://download.wrobot.eu/wrobot/wrobotbeta.zip
Edit August 21: I have added 3D radar (tab "Map"), it is ingame radar, I need review: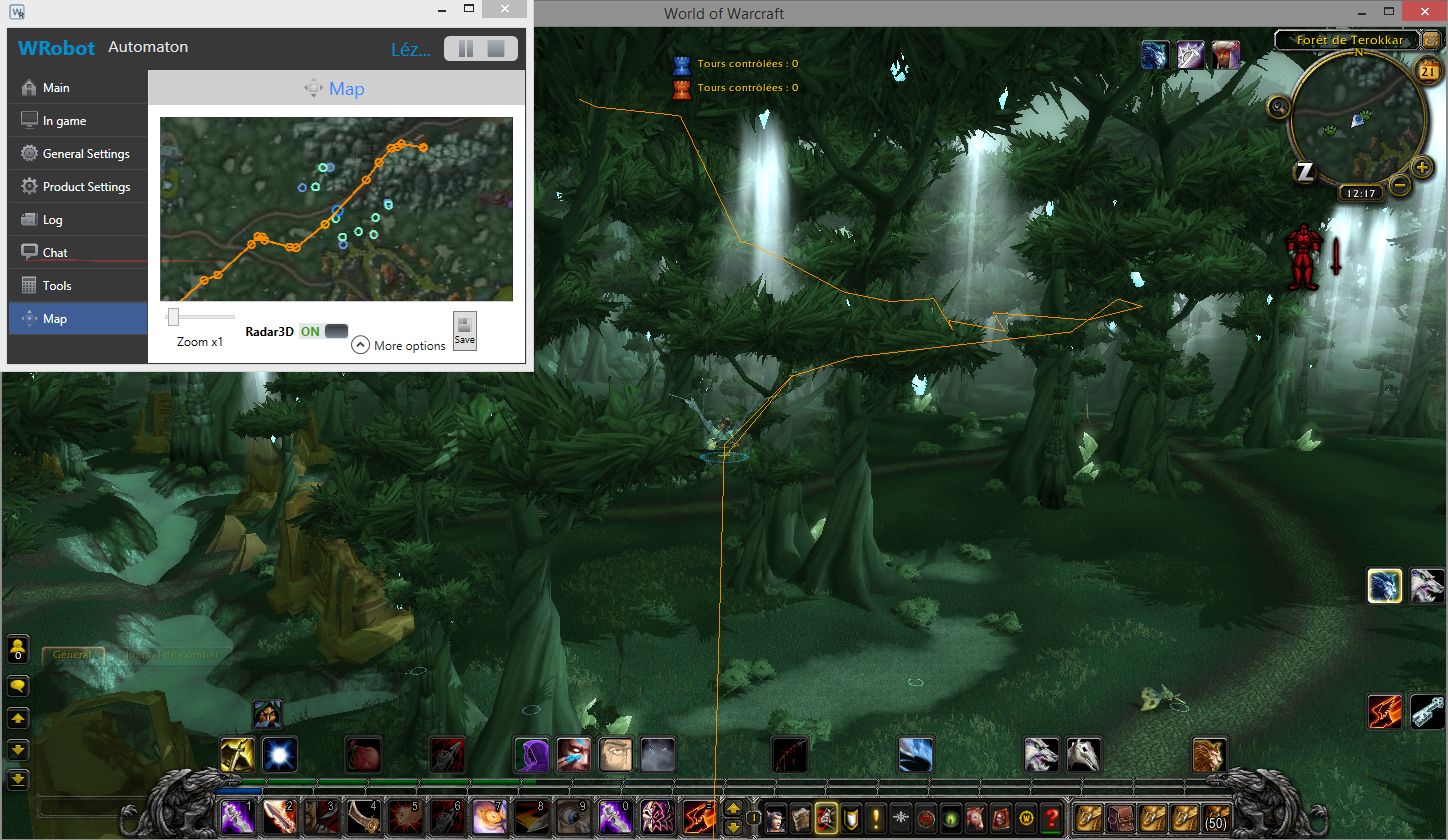 About schedule:
I work currently on your suggestions/bugs proposed on the forum or on the bug tracker. I'll try to finish all before WoD (to start WoD adventure on good bases).
I'll start to work on WoD when PTR WoD server will been open (and I'll release quickly WRobot beta version for WoD to allow you/me time to fix problems and start to work on profiles/fightclass before WoD beta end).
Best regards, Droidz.