About This File
Wrobot has special routines for smelting/milling, but not the same for other professions. This plugin helps to upgrade your profession skills and keep free space in your bags.
Open settings and type profession name and list of items your want to craft. Select "Sort by numSkillUps" if you want to make SkillUps items first. Or just type list of crafted matherials (for example, bolt of cloth) to save place in your bags. Will be usefull for tailors, leatherworkers and alchemists.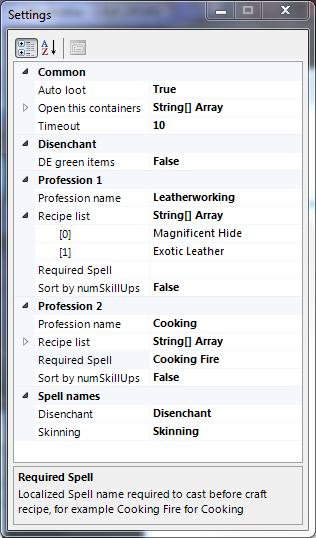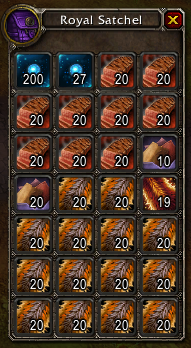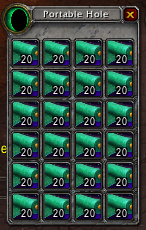 For Cooking bot will wait and cast Cooking Fire when it ready before craft recipe. You have to enter "Cooking Fire" or localized spell name as Required Spell. So, you can grind leather and cook meat at the same time (or catch and cook fish, etc);
If you choose "DE green items" it will disenchant all green (uncommon) items in your bags;
Plugin contains skinning bug workaround - now bot can skin beasts with the best latency settings (for me works 25-100);
Open containers - useful for fisherbot, maybe useful for lockpicking too (not tested);
Internationalization support - if you have localized WoW client, simply enter localized spell names for Disenchant and Skinning.
Recipe crafting is binded to Looting state (so, bot will make recipes and disenchant after loot mobs).
I tested it in MOP, but it should work in other wow versions (added support for new tradeskill API for wow 7)
---