About This File
Ladies and Gentlemen,
This is an early release by request.  I am currently still working on this file.
-Axehole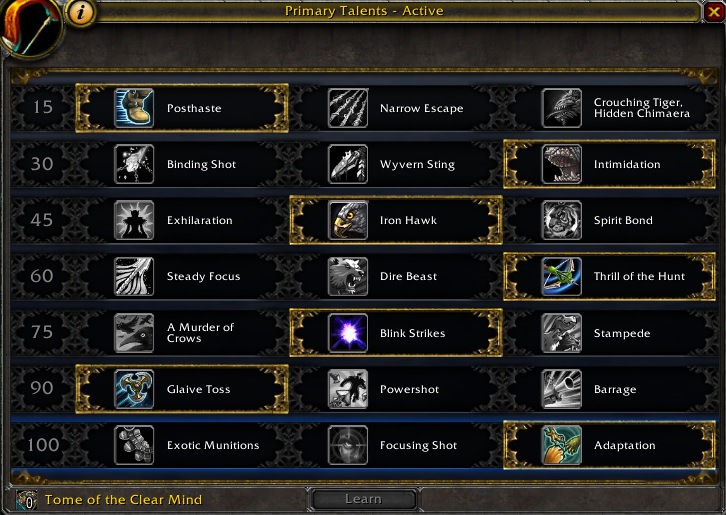 ---
What's New in Version
2.1.2
See changelog
Released
Hey everyone,
This is big release compared to what was originally released.  This is more of a finished product for Grind and Dung.  Now I'll work on getting Barrage into this over Glaive but given this profiles extreme DPS output, I didn't deem it needed right away.
I hope you enjoy.
Below is that talent tree used for this fight class.